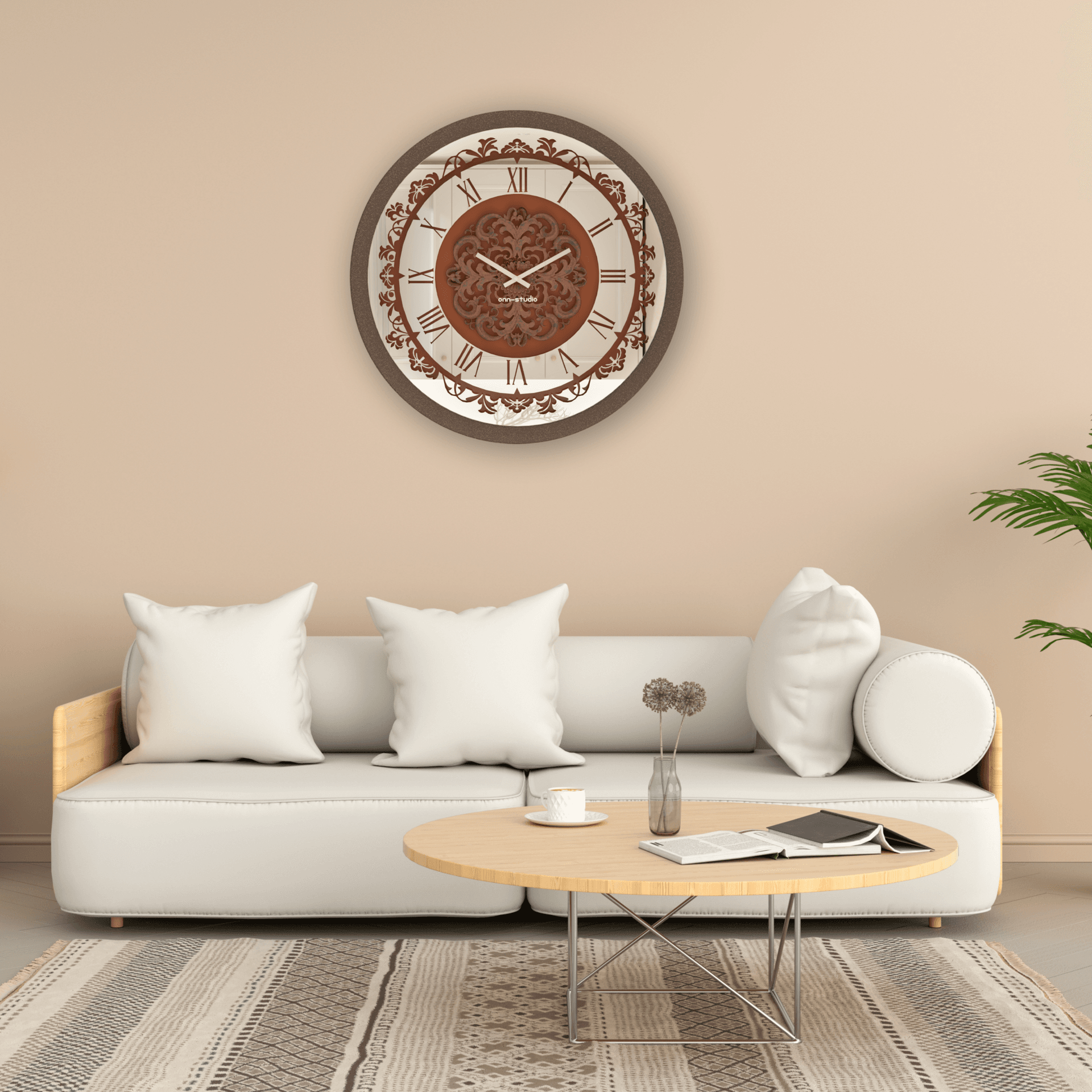 How to Decorate Light Painted Rooms
The living room is both the most popular and essential part of your home. It's a place that everyone spends much time in, whether it'd be relaxing, spending time with others, or simply watching TV.
The arrangement and colours of the living area become more of a priority the more the room is used. Here, you'll be advised on the ideal colours and combinations for your living room and Onn Studio's clocks and wall mirrors.
White or bright coloured walls will always make a room look more spacious. However, if not placed with colourful furniture, the people of the house may feel discouraged. There are so many ways to make a home with white walls look great, especially with cheerful accessories. Coloured carpets, attractive curtains, and lights and furniture with happy colours are all aspects that make a living environment happier, comfortable, and roomy.
Not every room will be a complete wash of shining white – it's nice to add bright colours. However, it's important for there to be a set colour scheme. Its combination can be one that's both analogous and relaxing, or one that's both varied and complements your other rooms. Palettes can be more contrasted depending on how modern you'd like your home to be, but the room itself has a great influence on colour. Certain shades evoke different effects on your mood – for example, cool colours can be considered calming but also bring indifference. Warm colours can bring senses of both warmth and hostility. Check out how some colours may make you feel beforehand!
Don't forget there's nothing wrong with balancing out bright walls with an element of dark or black colours! It may bring out the best of your home.
At Merit Home, we recommend Onn Studio's handmade wall clocks and wall mirrors to decorate the bright walls of your home. Onn Studio products with our great variety of colours and unique models give warmth and pleasure to any home.
For a cool and elegant look with calming effects, click here to check out our uniquely made Teal Square Patina Mirrored Handmade Wall Clock here, or here if you prefer oversized!
For more of a simple yet glamorised atmosphere, click here to have a look at our Black Diamond Rhinestone Mirrored Handmade Wall Clocks that come in both square and oversized square, and round and oversized round.